Initiatives and Third-Party Evaluations
Support for Task Force on Climate-related Financial Disclosures (TCFD) Recommendations
1. Overview of TCFD
The TCFD is an international initiative established in 2015 by the Financial Stability Board (FSB) at the request of the G20 Finance Ministers and the Central Bank Governors Meeting to discuss climate-related issues to be addressed by the financial sector. TCFD discusses how financial institutions and companies should disclose the impacts of climate-related risks and opportunities on the organization's businesses to investors and other stakeholders, and announces recommendations.
2. Initiatives by Hulic Reit and Hulic REIT Management to Achieve Sustainability
Hulic Reit and Hulic REIT Management have been continually implementing initiatives in consideration for environment, society and governance (hereinafter, collectively referred to as "ESG"). These include Hulic REIT Management formulating the Sustainability Policy in March 2016 based on the view that consideration for ESG leads to maximization of Hulic Reit's unitholder value over the medium to long term, and also include initiatives to enhance consideration for the environment and customer (tenant/user) satisfaction, initiatives to contribute to local communities, and initiatives to raise the effectiveness of prevention of transactions involving conflict of interest at Hulic Reit and Hulic REIT Management.
With the worldwide expansion of ESG investing, in which ESG factors are taken into consideration for investment decisions, Hulic REIT Management considers the recommendations of TCFD, which advocates disclosure frameworks for risks and opportunities posed by climate change, to be an important tool to start actively implementing various climate change measures. It has therefore agreed on the aims of recommendations.
Successive selection in MSCI Japan ESG Select Leaders Index
1. About MSCI Japan ESG Select Leaders Index
MSCI Japan ESG Select Leaders Index is designed to target companies in the "MSCI Japan IMI Top 700 Index" that have high "Environmental", "Social" and "Governance" (hereinafter referred to as "ESG") profile relative to their sector peers. Furthermore, the Government Pension Investment Fund (GPIF) announced that it has selected the Index as one of its ESG indices for their passive investment strategy.
2. Results of MSCI Japan ESG Select Leaders Index Assessment
Hulic Reit was selected for "MSCI Japan ESG Select Leaders Index" provided by MSCI in July 2017, and has been continuously included in the index even after the rebalancing in May 2021.
Acquisition of "5-star" Rating in the GRESB Real Estate Survey
1. About GRESB
GRESB is an annual benchmark assessment of environmental, social and governance performance of real estate companies and funds, as well as the name of organization that runs the assessment. It was established in 2009 primarily by major European pension fund groups that led the Principles for Responsible Investment.
As of October 2021, 140 Investor Members use GRESB data for their investment decision-making and engagement with investees, and several institutions from Japan, including Government Pension Investment Fund (GPIF), use GRESB assessment results. In 2021, 1,520 listed or private real estate companies/funds in the world participated in the GRESB Real Estate Assessment.
For more information about GRESB, please visit the GRESB website. (https://gresb.com/nl-en/)
2. Results of GRESB Assessment
Hulic Reit earned outstanding evaluations in terms of "Management Component" and "Performance Component"—two operational dimensions subject to assessment in light of efforts aimed at addressing environmental concerns and sustainability issues. We received a "5-Star" rating, the highest evaluation of "GRESB Rating," for a two consecutive year, we also received a "Green Star" rating in the GRESB Real Estate Assessment in 2021 for a five consecutive year. Hulic Reit's information disclosure on its environmental consideration and sustainability initiatives was assessed as particularly impressive, and was given a rating of "A," the highest of five possible scores, in the GRESB Public Disclosure, introduced from fiscal 2017 for a three consecutive year.
Third-party green building certification
DBJ Green Building Certification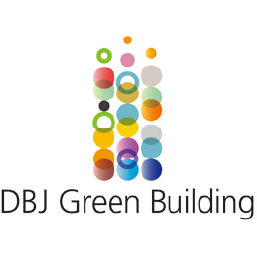 DBJ Green Building Certification
| Acquisition year | Evaluation | Property name |
| --- | --- | --- |
| 2019 | ★★★★ | Toranomon First Garden |
| 2019 | ★★★ | Oimachi Redevelopment Building (#1) |
| 2019 | ★★ | Oimachi Redevelopment Building (#2) |
| 2020 | ★★★★★ | Hulic Asakusabashi Building |
| 2020 | ★★★★★ | Ochanomizu Sola City |
| 2020 | ★★★★ | Hulic Toranomon Building |
BELS Evaluation
| Acquisition year | Evaluation | Property name |
| --- | --- | --- |
| 2018 | ★★★ | Hulic Toranomon Building |
| 2019 | ★★★★★ | HULIC &New SHIBUYA |
| 2019 | ★★ | Trust Garden Tokiwamatsu |
| 2019 | ★★ | Sotetsu Fresa Inn Tokyo-Roppongi |
| 2020 | ★★★★ | Hulic Mejiro (Note1) |
| 2020 | ★★★ | Hulic Kanda Building |
| 2020 | ★★★ | Hulic Asakusabashi Building |
| 2020 | ★★ | Hulic Asakusabashi Edo-dori (Note2) |
| 2020 | ★★ | HULIC &New SHINBASHI (Note3) |
| 2020 | ★★ | Charm Suite Shinjukutoyama |
| 2021 | ★★★ | Hulic Ryogoku Building |
| 2021 | ★★★ | Hulic Hachioji Building |
| 2021 | ★★★ | Hulic Nakano Building |
Excluding the rental spaces for tenants (B1~4F)

Excluding the rental spaces for tenants (1F~5F)

Excluding the rental spaces for tenants (2・3F、B1・1F)
CASBEE
| Acquisition year | Evaluation | Property name |
| --- | --- | --- |
| 2019 | ★★★★★ | Hulic Kamiyacho Building |
| 2019 | ★★★★ | Hulic Takadanobaba Building |
| 2020 | ★★★★★ | Toranomon First Garden |
| 2020 | ★★★★ | Hulic Shibuya 1 chome Building |
| 2020 | ★★★★ | HULIC &New SHIBUYA |
| 2021 | ★★★★★ | Hulic Higashi Nihombashi Building |
| 2021 | ★★★★★ | Hulic Mejiro |
| 2021 | ★★★★ | Hulic Ginza 7 Chome Building |
| 2021 | ★★★★ | Hulic Ryogoku Building |
| 2021 | ★★★★ | Hulic Asakusabashi Edo-dori |
| 2021 | ★★★★ | Hulic Nakano Building |
| 2021 | ★★★★ | Hulic Hachioji Building |
CASBEE for Wellness Office Certification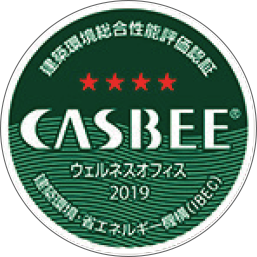 CASBEE for Wellness Office Certification
| Acquisition year | Evaluation | Property name |
| --- | --- | --- |
| 2019 | ★★★★ | Hulic Toranomon Building |
JHEP Certification
| Acquisition year | Evaluation | Property name |
| --- | --- | --- |
| 2019 | A | Charm Suite Shinjukutoyama |
| 2019 | A | Charm Suite Shakujiikoen |
As of October 15, 2021